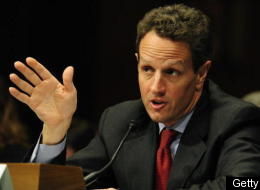 Crisis is "still evolving"?
Thank you Christopher Columbus.
Read the Article at HuffingtonPost
According to AP:
"They (the G20) aren't waiting patiently. Brazilian Finance Minister Guido Mantega said there is an "urgency" for the U.S. to solve its banking problem.
"

If they're going to be nationalized then go ahead, if they are going to be liquidated then go ahead. But it must be done quickly,

" he said after the Saturday meeting."
I have written and said a thousand times -
just get on with it. Do something.